Apples: The Fruit That Has It All
Image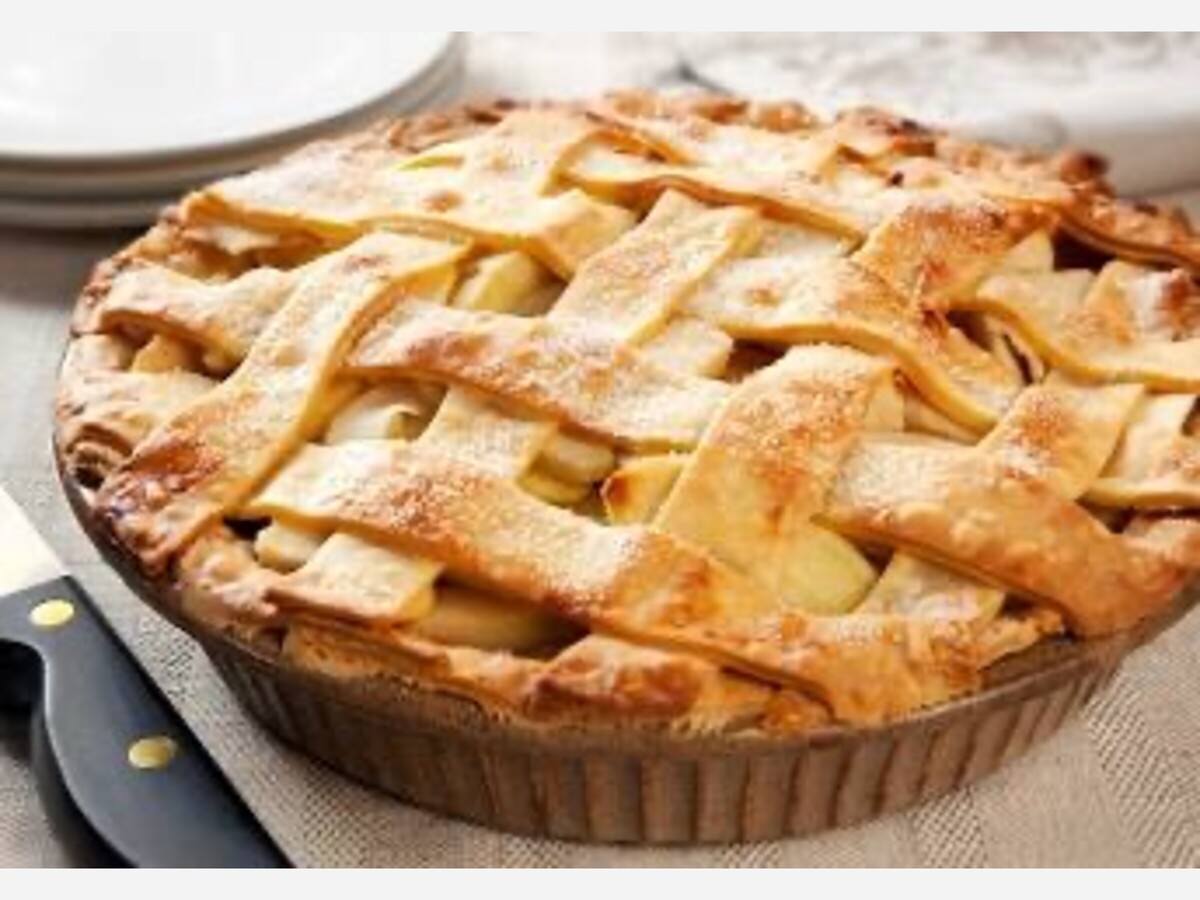 Apples are one of the most popular fruits in the world, and for good reason. They're delicious, nutritious, and versatile. Whether you enjoy them raw, cooked, or baked, apples are a great way to add flavor and nutrients to your diet.
Here are a few fun facts about apples:
Apples are native to Central Asia, but they're now grown all over the world.
There are over 7,500 varieties of apples, each with its own unique flavor and texture.
Apples are a good source of fiber, vitamin C, and potassium.
Apples have been shown to boost heart health, improve brain function, and reduce the risk of cancer.
Let's take a look at a few delicious and nutritious recipes that feature apples in every course of the meal:
Appetizer: Apple and Brie Bites
These bite-sized appetizers are perfect for any occasion. They're easy to make and they're sure to be a hit with your guests.
Ingredients:
1 baguette, sliced into 1/2-inch rounds
1 (8-ounce) package Brie cheese, thinly sliced
1 apple, thinly sliced
Honey, for drizzling
Instructions:
Preheat oven to 350 degrees F (175 degrees C).
Arrange baguette slices on a baking sheet. Top each slice with a piece of Brie cheese and an apple slice.
Drizzle with honey to taste.
Bake in preheated oven for 10-12 minutes, or until the Brie is melted and bubbly.
Serve immediately.
Main Course: Sheet Pan Chicken and Apples
This one-pan meal is perfect for a busy weeknight. It's healthy, flavorful, and easy to clean up.
Ingredients:
1 pound boneless, skinless chicken breasts
1 tablespoon olive oil
1/2 teaspoon salt
1/4 teaspoon black pepper
1 apple, thinly sliced
1/2 cup chopped onion
1/4 cup chopped fresh parsley
Instructions:
Preheat oven to 400 degrees F (200 degrees C).
Toss chicken breasts with olive oil, salt, and pepper.
Arrange chicken breasts on a baking sheet.
Top with apple slices and onion.
Bake in preheated oven for 20-25 minutes, or until chicken is cooked through.
Garnish with fresh parsley and serve.
Dessert: Apple Crisp
Apple crisp is a classic fall dessert that's both delicious and comforting. It's easy to make and it's sure to please everyone at the table.
Ingredients:
6 apples, peeled, cored, and sliced
1/2 cup all-purpose flour
1/2 cup brown sugar
1/4 cup butter, melted
1/4 teaspoon ground cinnamon
1/4 teaspoon ground nutmeg
1/4 teaspoon salt
Instructions:
Preheat oven to 375 degrees F (190 degrees C).
In a large bowl, combine apples, flour, brown sugar, melted butter, cinnamon, nutmeg, and salt.
Pour apple mixture into a greased 9x9 inch baking dish.
Bake in preheated oven for 25-30 minutes, or until apples are tender and topping is golden brown.
Serve warm with ice cream or whipped cream.
Drink: Apple Cider
Apple cider is a refreshing and flavorful drink that's perfect for fall. It's also a good source of vitamin C and antioxidants.
To make apple cider, simply combine apple juice with spices such as cinnamon, cloves, and allspice. You can also add a splash of hard cider or brandy for a boozy version.
Enjoy!
Apples are a delicious and nutritious fruit that can be enjoyed in many different ways. With these recipes, you can incorporate apples into every course of your meal. So go ahead and stock up on your favorite variety of apples today!