September 12: National Day of Encouragement
Image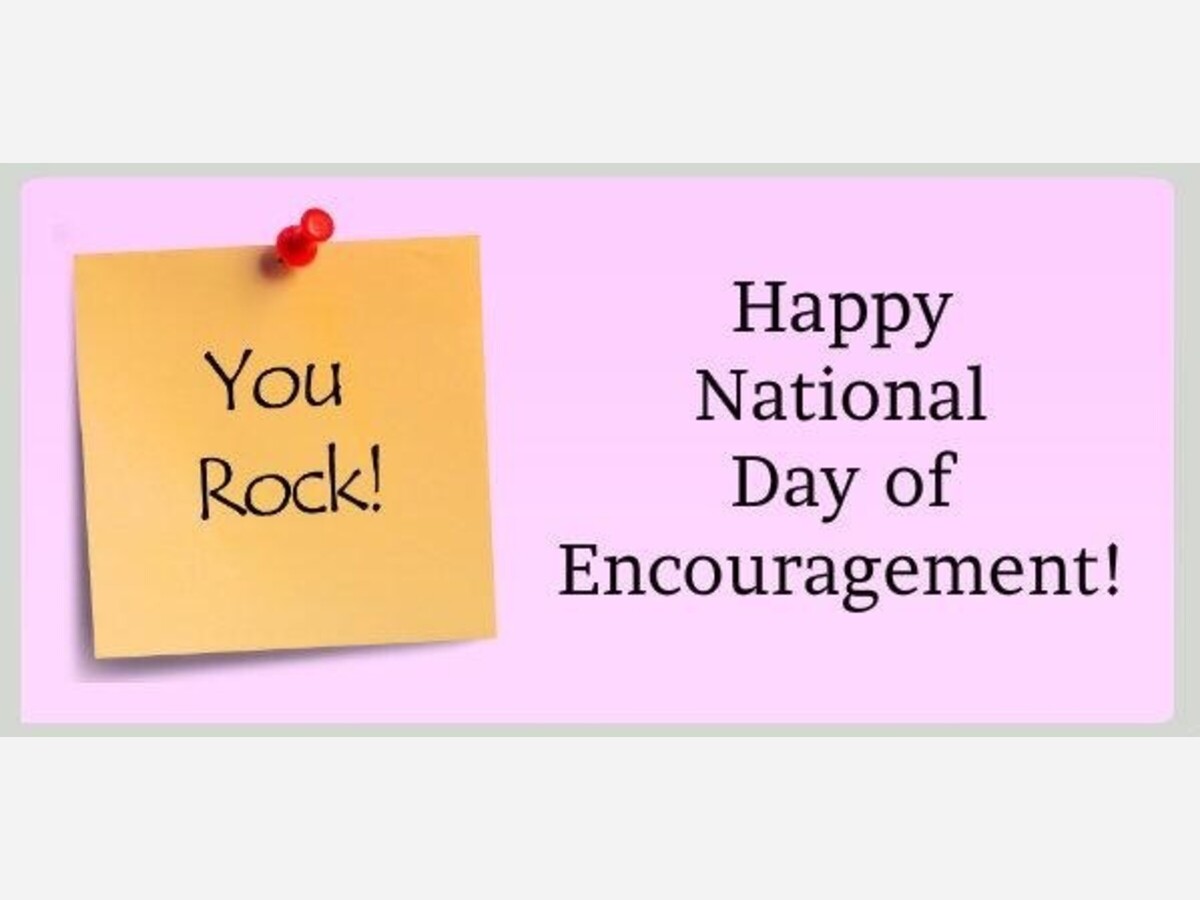 September 12: National Day of Encouragement
September 12 is National Day of Encouragement, a day dedicated to spreading positivity and support. The day was created in 2007 by the Encouragement Foundation at Harding University, a private liberal arts Christian university in the city of Searcy, Arkansas.
The purpose of National Day of Encouragement is to remind people of the power of encouragement and to encourage them to be more supportive of each other. Encouragement can come in many forms, such as a kind word, a smile, or a helping hand. It can make a big difference in someone's life, especially when they are going through a tough time.
There are many ways to celebrate National Day of Encouragement. You can:
Tell someone you appreciate them.
Offer a word of advice or encouragement.
Do something nice for someone, such as holding a door open or giving them a compliment.
Volunteer your time to help others.
Spread positive messages on social media.
No matter how you choose to celebrate, make sure to spread some encouragement on National Day of Encouragement. It's a small act that can make a big difference.
In addition to National Day of Encouragement, September 12 also marks the following:
International Literacy Day
World Migratory Bird Day
National Grandparents Day
National Clean Up Day
International Literacy Day is a day to promote literacy and raise awareness of the importance of reading and writing. World Migratory Bird Day is a day to celebrate the migration of birds and to raise awareness of the threats they face. National Grandparents Day is a day to honor grandparents and their contributions to families and communities. National Clean Up Day is a day to come together and clean up our environment.
Please take some time on this day to spread some encouragement and make a positive impact on the world.