Want to Try a Famous Half-Smoke for Free? Tuesday at Ben's Chili Bowl!
Image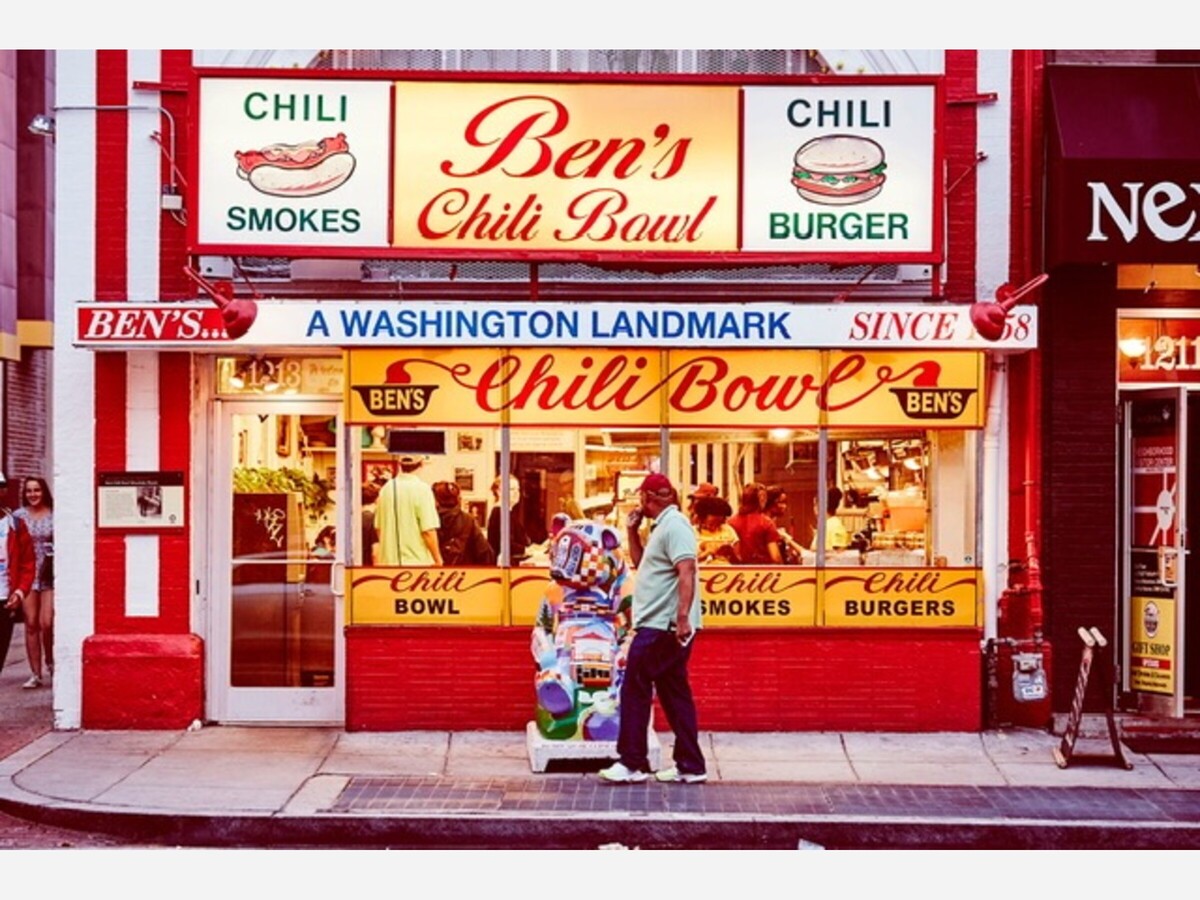 From: WTOP News
Ben's Chili Bowl offering free Half Smokes to celebrate 65th anniversary
David Andrews | david.andrews@wtop.com
August 21, 2023, 1:20 PM
Ben's Chili Bowl has been a staple on U Street for more than six decades since it opened on Aug. 22, 1958. On Tuesday, the restaurant celebrates its 65th anniversary by giving out free meals.
Starting at 1:30 p.m. on Tuesday, Aug. 22, visitors to the original 1213 U St. location in Northwest D.C. will have a choice of a free half smoke or a beef, turkey or veggie dog, along with a bag of chips and a soda or bottled water. 
"All of us at Ben's are humbled by and thankful for the love and support we constantly receive from our guests and the city of Washington, D.C. as we continue to build upon the rich history of community service that Ben's has been known for throughout the years," Ben's Chili Bowl said in a news release.
The afternoon celebration will follow a noon news conference. In June, Ben's announced that Giant Food grocery stores would begin carrying their products, and that they were planning to begin expanding beyond the D.C. region.
The restaurant said Go-Go music, dignitaries and celebrities will also be on-site to celebrate the restaurant.
Image Source from Washington.org