Point Lookout Lighthouse in Scotland, Maryland
Image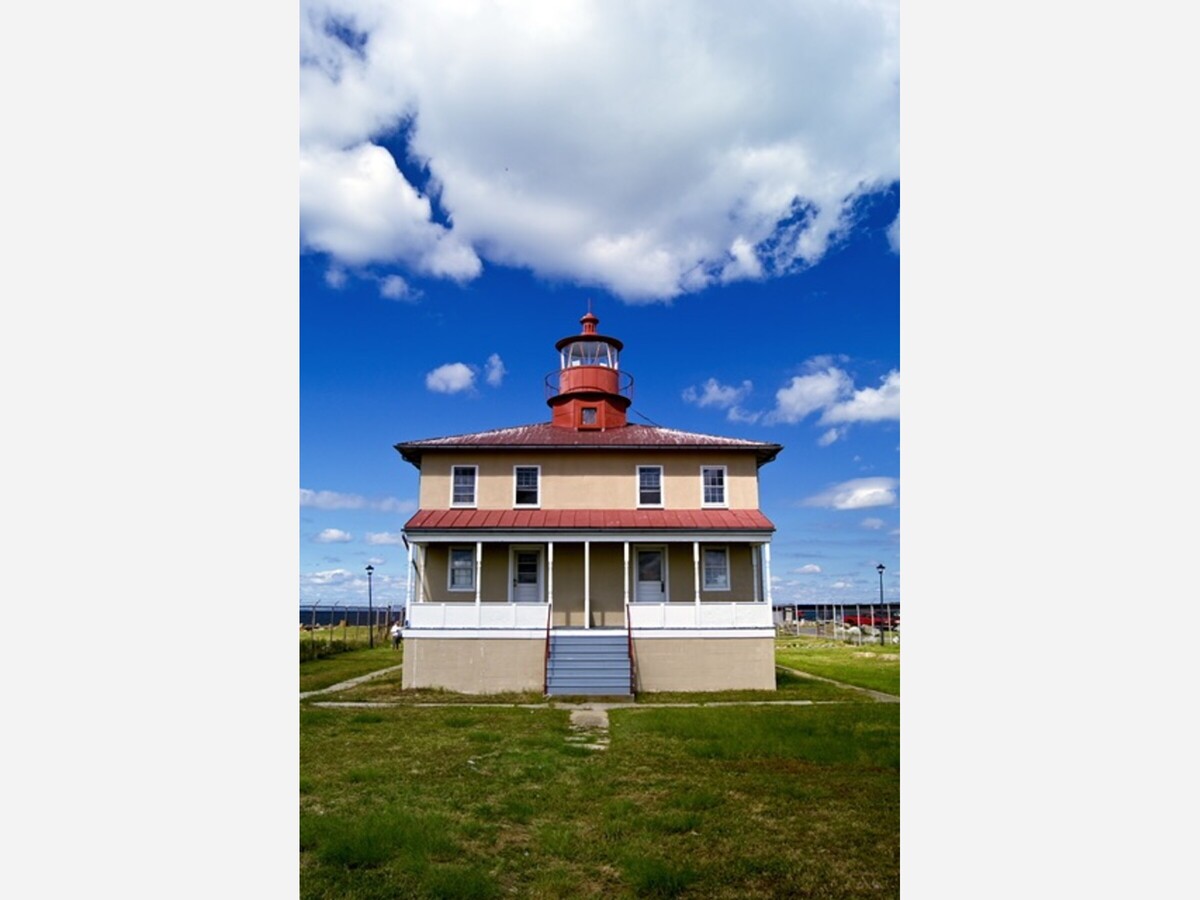 The Point Lookout Lighthouse, located in Scotland, Maryland, is a historic structure that has served the shipping community since 1830.  The lighthouse is situated at the confluence of the Chesapeake Bay and Potomac River and is steeped in history, both paranormal and otherwise. 
The lighthouse is often referred to as the most haunted in America. The area has been home to countless tragedies and disasters, including serving as a prisoner of war camp and hospital during the Civil War era, a hotel destroyed by fire, and a lookout point during the Revolutionary War.  Despite its reputation for being haunted, the lighthouse is not very scary at all. Sensationalism sells, but the place is rich in history and worth visiting for its historical significance alone. 
The lighthouse is currently being restored and is not available to the public. Exterior renovations to the lighthouse, coal and buoy sheds are largely complete, but additional delays are expected due to the Corona Pandemic.  The Point Lookout Lighthouse Preservation Society (PLLPS) is devoted to preserving the history of the lighthouse and welcomes any information or memorabilia relating to it. 
Despite its current closure, the Point Lookout Lighthouse remains an interesting and unique destination. Its rich history and paranormal reputation make it a fascinating place to visit once it reopens to the public. In the meantime, you can keep up to date with restoration progress by visiting the PLLPS website or following them on social media. 
Source: Conversation with Bing, 8/13/2023
Point Lookout Lighthouse, 2013, by Jeremy Smith. Courtesy of Wikipedia.