Attention All Bakers! Enter the Fall Pie Baking Contest!
Image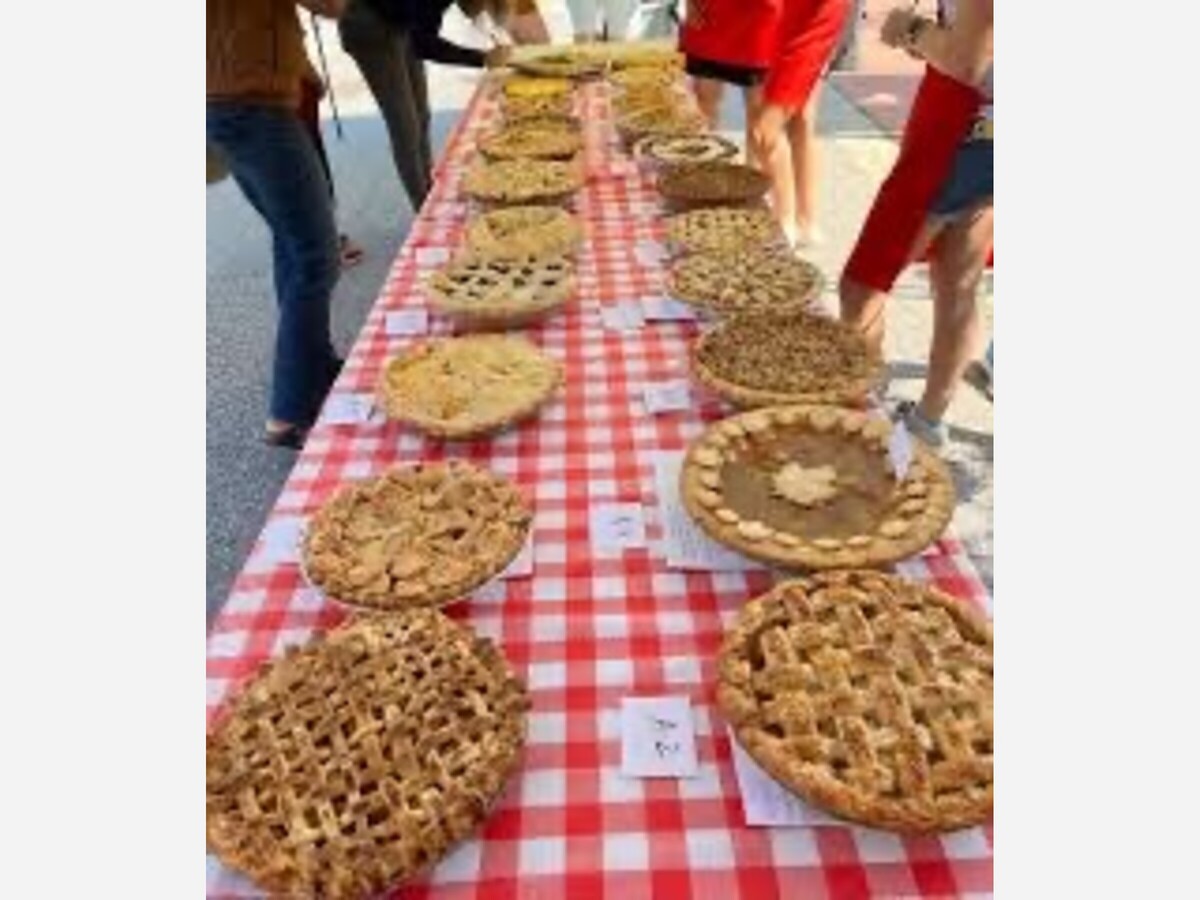 Get Those Ovens Ready! 
             Are You the Best Pie Baker ? 
Do you love pies? Do you have a secret recipe that makes everyone drool? Do you want to show off your baking skills and win some prizes? If you answered yes to any of these questions, then you should join the Takoma Park Pie Baking Contest on September 17, 2023!
The Takoma Park Pie Baking Contest is a fun and friendly competition that celebrates the art of pie making. Whether you prefer apple, cherry, pumpkin, or something more exotic, you can enter your pie and have a chance to win one of the three categories: Best Taste, Best Presentation, and Best Originality.
The contest is open to anyone who loves pies, regardless of age, gender, or experience. You can enter as an individual or as a team of up to four people. You can also enter as many pies as you want, as long as they are homemade and fit the theme of the contest: Fall Harvest.
The contest will take place at the Takoma Park Community Center from 10 a.m. to 2 p.m. on Saturday, September 17, 2023. The entry fee is $10 per pie, which will go towards supporting the park's programs and activities. You can register online or in person at the community center until September 15, 2023.
The pies will be judged by a panel of local celebrities and experts, who will taste and rate each pie based on its flavor, appearance, and creativity. The winners will be announced at 1:30 p.m. and will receive trophies, certificates, and gift baskets filled with goodies from local sponsors.
The contest is not only for bakers, but also for pie lovers who want to enjoy a slice of heaven. For $5, you can get a ticket that allows you to sample five different pies from the contestants. You can also vote for your favorite pie and help decide the winner of the People's Choice Award.
Pie Contest Rules
( Click here for rules from Takoma Park Pie Baking Contest or keep reading below for  information collected directly from their website!) 
Bake your best 1 or 2 crust pie using your favorite farmers market seasonal ingredient (produce or anything else that is found at the market in September) or any combination. Seasonal ingredients must be the main ingredient of the pies. Pies may be sweet or savory. Filing must be homemade and crusts are strongly encouraged to be homemade. Bakers may enter as many pies as desired.
Previously open to only amateur bakers, the contest now welcomes professional bakers to enter to compete against other professionals for bragging rights and market prize.
Bakers to present fresh baked, uncut, 8-10 inch pie between 11:00 am and 11:30 am on Sunday, September 17, 2023 at the tent located on Laurel Avenue. Pies must be entered without any additional work required (e.g. pie servers are unable to add special toppings or sauces for service to judges or community). Please label the bottom of your pie plate with your name and phone number and also provide an accompanying card with pie name and your name. Professional bakers shall also label their pie with "professional." Pies and photos of pies will become the property of the Takoma Park Farmers Market.
Pies will be offered to the public for donations after the contest. All money raised will be donated to Takoma Park Farmers Market Federal Benefit (food stamp) Match Program. Pie plates will be available for pick up immediately following the event. If plate is not picked up then, the market is not able to guarantee return.
Pies will be judged and prizes will be awarded. Judging will take place starting at 11:30 am and conclude at 1:00 pm with pie sales to the community.
Prize Categories:
Best Apple Pie
Best Peach Pie
Best Other Pie – Sweet
Best Other Pie – Savory
Best Kid's Pie
Most Unusual Pie
Yummy Mess Award
Best Professional Baker Pie
Pies will be cut and served to the public starting at 1:00 pm.
The Takoma Park Pie Baking Contest is more than just a competition. It's also a celebration of community, culture, and cuisine. It's a chance to meet new friends, share your passion, and have some fun. So don't miss this opportunity to join the pie party and make some sweet memories!