LUMTHAI RESTAURANT OFFERS ONLINE ORDERING !
Image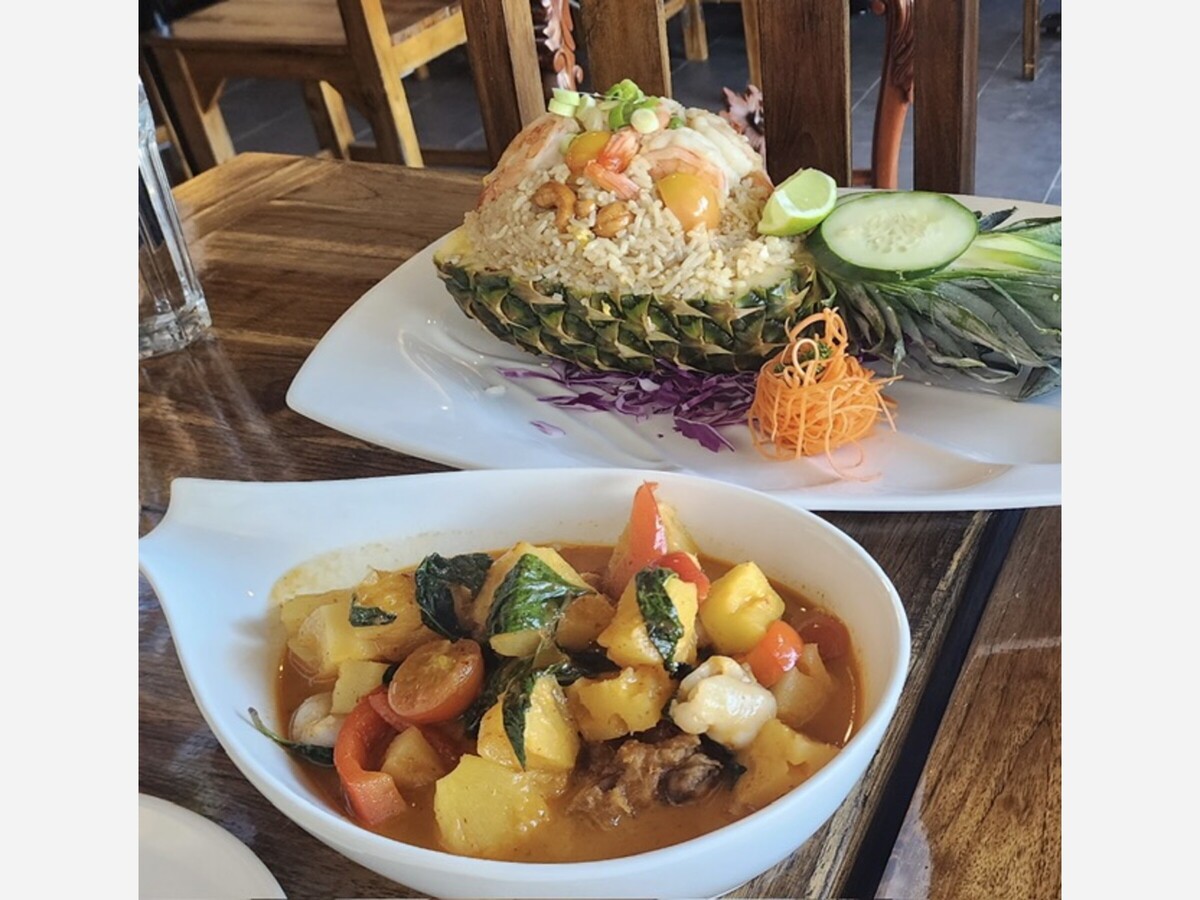 Lumthai Restaurant: A New Destination for Thai Food Lovers in Gaithersburg
If you are looking for a place to enjoy authentic and delicious Thai cuisine in Gaithersburg, you might want to check out Lumthai Restaurant, a new addition to the Muddy Branch Square shopping center. Lumthai Restaurant opened its doors in June 2021, taking over the space formerly occupied by Roggenart and Canela Bakery. The restaurant offers a variety of dishes, from classic favorites like Pad Thai and green curry, to more adventurous options like crispy Duck Ka Prao and fish with tamarind sauce. The menu also features appetizers, salads, soups, noodles, rice, chicken wings, and desserts.
Lumthai Restaurant has received positive reviews from customers who have praised the quality, flavor, and presentation of the food, as well as the friendly and attentive service. The restaurant has a high rating on Yelp based on dozens of reviews. Some of the most popular dishes include the crabmeat fried rice, the Tom Kha soup, the crispy duck curry, and the mango sticky rice. The restaurant also offers vegetarian and gluten-free options for customers with dietary restrictions.
Lumthai Restaurant is open from 11:00 AM to 9:00 PM every day, except for Monday to Friday when it closes from 3:00 PM to 4:30 PM. The restaurant also  accepts online orders by  calling  the restaurant at (240) 246-7211 to place your order for takeout or to make a reservation. They do offer delivery, but only through Uber Eats. You can order online through their website or through the Uber Eats App. You can also call them at (240) 246-7211 to place your order or make a reservation.
Lumthai Restaurant is located at 806 Muddy Branch Rd, Gaithersburg, MD, 20878, in the same shopping center as Giant and First Watch.
If you are a fan of Thai food or want to try something new and exciting, Lumthai Restaurant is a great option for you. You will find a cozy and welcoming atmosphere, a diverse and flavorful menu, and a reasonable price range. Lumthai Restaurant is more than just a place to eat; it is a place to experience the culture and cuisine of Thailand. Come and visit Lumthai Restaurant today and see for yourself why it is one of the best Thai restaurants in Gaithersburg.
Source: Conversation with Bing, 7/21/2023