National Ice Cream Day is Sunday- Look Out for Deals!
Image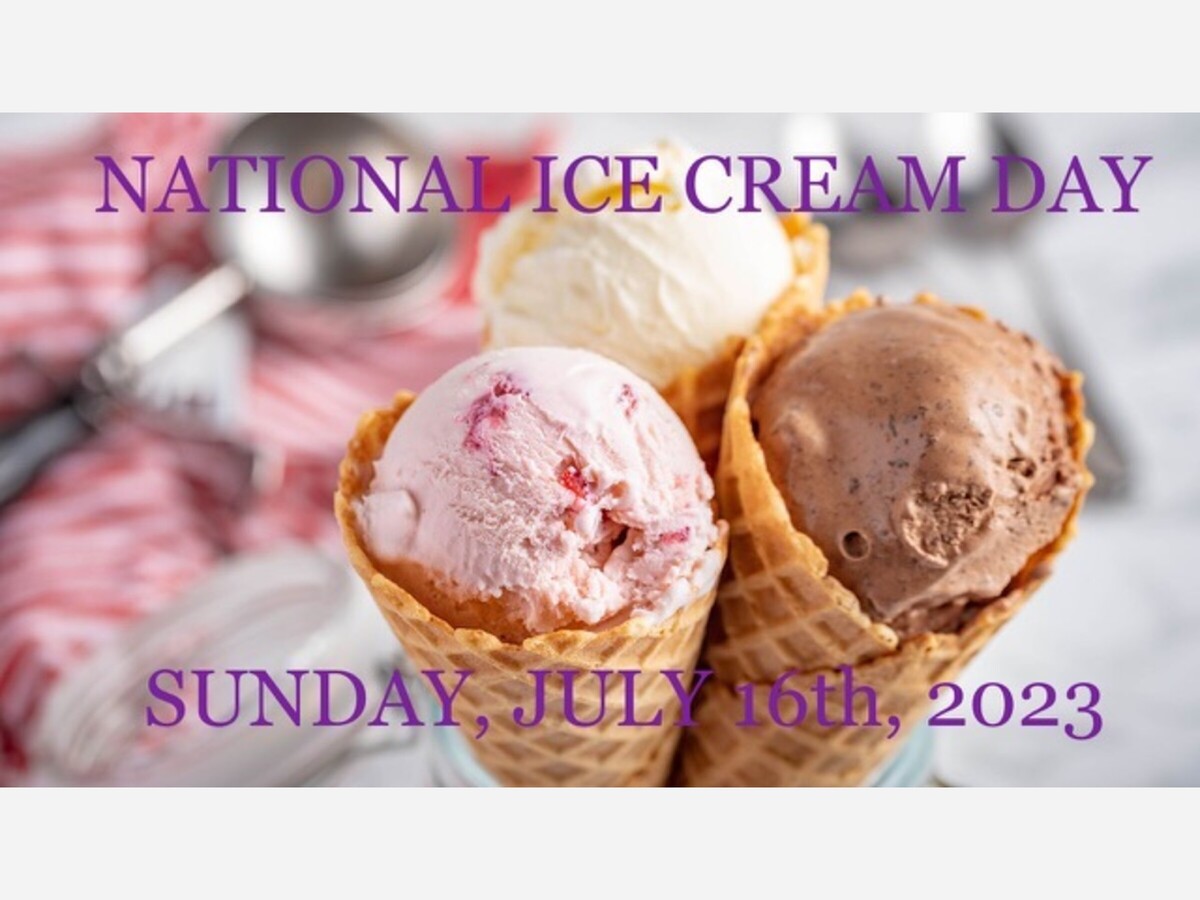 National Ice Cream Day is a sweet occasion to celebrate one of the most popular frozen desserts in the world. It falls on the third Sunday of July, which is July 16 this year. Many ice cream brands and shops are offering deals and freebies to mark the occasion and attract customers. Here are some of the companies that are acknowledging National Ice Cream Day with deals:
- Magnum ice cream: The premium ice cream brand is teaming up with celebrity jewelry designer Stephanie Gottlieb to give away three free pieces of jewelry inspired by Magnum ice cream bars. Fans can enter a giveaway on Instagram for a chance to win. 
- Baskin-Robbins:  The largest chain of ice cream specialty shops is celebrating National Ice Cream Month with several offers. From July 16 to July 22, customers can get $5 off their purchase of $20 or more through DoorDash, Uber Eats and Postmates or with the promo code SEIZETHEYAY on BaskinRobbins.com or Baskin-Robbins app orders. On July 31, customers can enjoy 31% of all scoops at shops nationwide as part of Celebrate 31. 
- Bruster's: The ice cream franchise is running a sweepstakes for 10 winners to receive free ice cream for a year. The contest runs through July 31. Bruster's is also offering a double points Sweet Rewards weekend promotion from July 14 to July 16.
- Carvel: The soft serve ice cream and cake specialty shop is offering a special delivery deal on National Ice Cream Day. Customers can get $5 off any Carvel order of $25 or more via order.carvel.com, DoorDash, Grubhub and Uber Eats. 
- Cold Stone Creamery: The ice cream parlor chain is offering several offers in honor of National Ice Cream Day. From July 14 to July 20, My Cold Stone Club Rewards members will receive surprise offers in customers inboxes in the Cold Stone app.
- Dippin' Dots: The maker of flash-frozen ice cream beads is offering a free mini cup of Dippin' Dots at participating locations on July 16 during a two-hour window that may vary by location⁵. Customers can also get 20% off all online orders on July 16 at dippindots.com using the promo code NICD23.
- Friendly's: The restaurant chain known for its ice cream sundaes is offering 88-cent single scoop cones from July 15 to July 19.
- Mitchell's Ice Cream: This popular San Francisco creamery, which ranked number 10 on Yelp's Top 100 US Ice Cream Shops 2023 list, is offering single scoops for only 70 cents, in celebration of their 70th anniversary. Double scoops will be set at $1.40. This offer is valid on regular cones and cups. 
Have a nice day!🍦
Source: Conversation with Bing, 7/14/2023