How to Create a Simple Will in Gaithersburg, Maryland
Image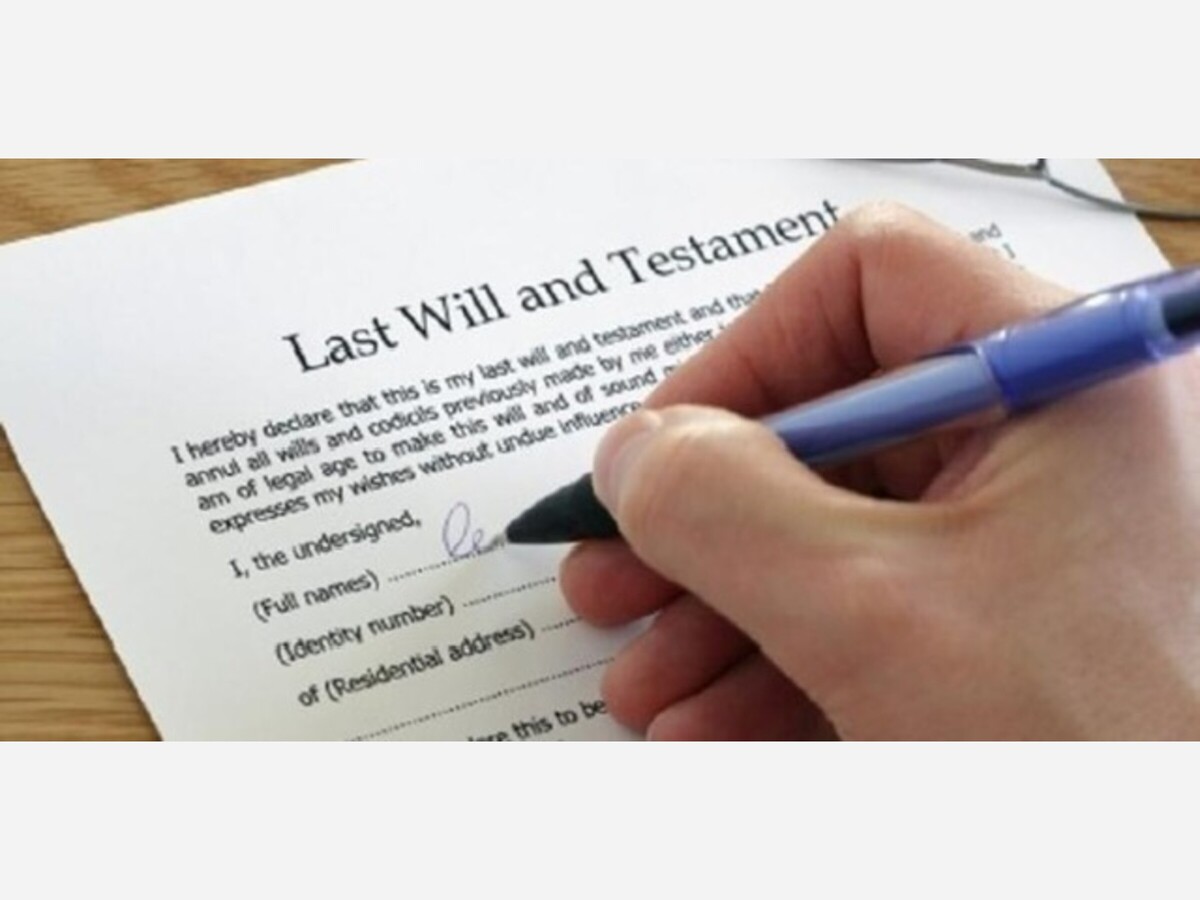 Even if you have very little money or property, it is important to make a will. A will can help you ensure that your wishes are carried out and that your heirs are taken care of after you die. There are also wills for health care which is another article. 
Here are some additional benefits of having a will:
It can help to reduce family conflict.When someone dies without a will, their heirs may disagree about how their property should be distributed. A will can help to avoid this conflict by stating your wishes clearly.
It can help to protect your assets. A will can help to protect your assets from creditors and lawsuits. If you die without a will, your assets may be vulnerable to these claims.
It can give you peace of mind.Knowing that your affairs are in order can give you peace of mind. You can rest assured that your wishes will be carried out after you die.
If you do not have a will, you are encouraged to create one. It is a simple and important step that can protect your loved ones and your assets.
How to Create a Simple Will in Gaithersburg, Maryland
Simple- write down or type your wishes, you sign it and get it signed by 2 witnesses in Maryland- and done? Well, sometimes what appears to be simple can get complicated.  A will is a legal document that outlines your wishes for your property and assets after you die. It is important to have a will, even if you have a small estate. Without a will, your property will be distributed according to the laws of intestacy, which may not be what you want.
Creating a simple will is not difficult. You can do it yourself without the help of a lawyer. However, there are a few things you need to know to make sure your will is legally binding.
What You Need to Know
To create a simple will, you will need to do the following:
Be at least 18 years old.
Be of sound mind.
Sign your will in front of two witnesses.
The Contents of Your Will
Your will should include the following information:
Your name and address.
The date your will was signed.
Your beneficiaries.
The property you want to leave to your beneficiaries.
Any instructions you have for your executor.
How to Sign Your Will
You must sign your will in front of two witnesses. The witnesses must be present when you sign your will, and they must also sign your will in front of you.
Where to Keep Your Will
Once you have signed your will, you should keep it in a safe place. You should also let your executor know where your will is located. You can use a website service to print your will and fill in the blanks and get 2 witness signatures by clicking here, but you can also make your own. It sometimes can be hand-written as long as you have 2 credible witnesses and safer to be notarized. You can find a notary at many places including at United Parcel Stores or your bank. 
Creating a Simple Will without a Lawyer
There are many resources available to help you create a simple will without a lawyer. You can find templates for wills online, or you can purchase a will kit at most office supply stores.
If you are unsure about how to create a will, you should consult with an attorney. However, if you are confident that you can create a simple will on your own, you can follow the steps outlined above.
Here are some additional tips for creating a simple will:
Be clear and concise.
Use plain language that is easy to understand.
Be specific about your wishes.
Review your will periodically to make sure it still reflects your wishes.
*In Maryland, a valid will must be (1) in writing, (2) signed, and (3) attested and signed by two credible witnesses. It may be handwritten or typed and any two adults can be witnesses. A will does not require a notary, though a notary can be a witness. Electronic, oral, and video wills are not valid in Maryland.Creating a simple will is not difficult. By following the steps outlined above, you can create a legally binding will that will ensure your wishes are carried out after you die.
This article is for information and reading purposes only and does not substitute for legal advice. Please consult a licensed attorney who specializes in wills for any guarantees on ensuring your will is legally done. 
Source: Conversation with Bard 07/13/2023