Anheuser-Busch InBev and Montgomery Eagle to Donate Emergency Drinking Water
Image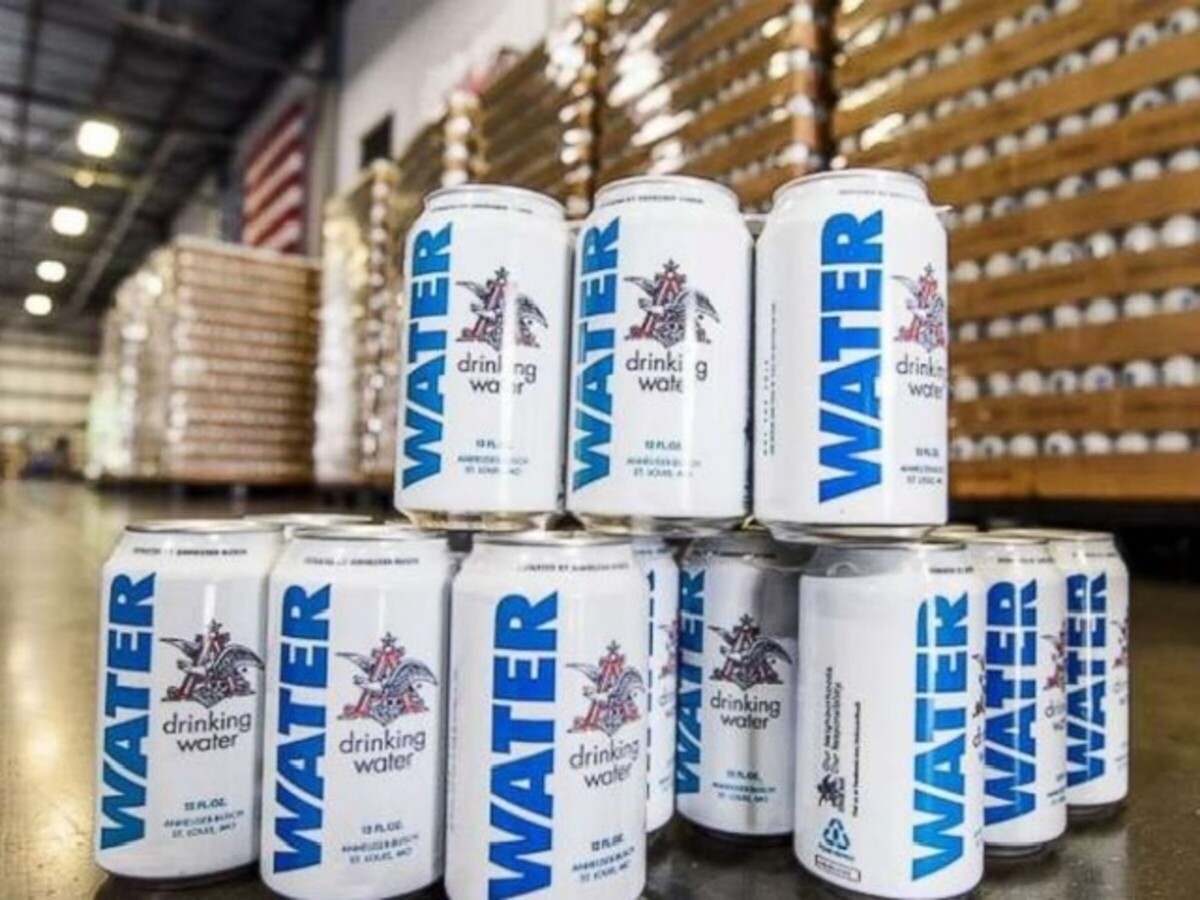 LAYTONSVILLE, MD – July 12, 2023 – Anheuser-Busch InBev (AB InBev) and Montgomery Eagle, the Gaithersburg-based AB InBev marketing company, in partnership with the National Volunteer Fire Council (NVFC), announced today their initiative to provide the Laytonsville District Volunteer Fire Department with cases of canned emergency drinking water.
The donation is part of AB InBev's commitment to deliver more than 2.5 million cans – more than ever before – to volunteer fire departments across the country this year in support of disaster preparedness and relief efforts.
This AB InBev and Montgomery Eagle emergency drinking water initiative demonstrates the companies' deep appreciation for their local first responders and communities. 
More than two-thirds of America's firefighters are volunteers who often serve on the frontlines with limited resources and staffing. First responders rely on clean drinking water to stay hydrated in times of need, but these departments often lack the budget necessary to supply this water. 
AB InBev and Montgomery Eagle's emergency drinking water donation will help ensure Laytonsville's volunteer firefighters are prepared for any potential crises. "We're proud to partner with AB InBev in its effort to ensure no fire department goes without the critical emergency provision that is safe drinking water," Montgomery Eagle President Neal Katcef said. "When our Laytonsville firefighters put their lives on the line for our community, it's important for us all to ensure they have the resources they need to do their jobs."
AB InBev has a longstanding history of supporting disaster relief and preparedness efforts. In 1906, AB InBev launched its flagship emergency drinking water program and partnership with the American Red Cross.
Since the 2019 collaboration between AB InBev, its wholesale partners, and the NVFC, AB InBev has donated more than 6.4 million cans of clean, safe drinking water to more than 960 volunteer fire departments across 49 states.
The emergency drinking water was sourced from Anheuser-Busch's brewery in Cartersville, Georgia, which periodically pauses its beer production to can clean, safe drinking water in support of disaster relief and preparedness efforts nationwide.
More information can be found at www.nvfc.org/water. About Katcef Brothers Distribution Companies Katcef Brothers was founded in 1933 – the same year as the repeal of Prohibition – by Samuel J. Katcef. Since then, the family-owned beverage wholesale distribution company has been a consistent supporter of the communities in Anne Arundel and Howard Counties.
Katcef Brothers owns the marketing company Montgomery Eagle in Montgomery County and Capital Eagle in Washington, D.C. Since the inception of AB InBev's "Better World" Program, Katcef Brothers has done its part to promote corporate social responsibility, preserve the environment, and make a difference in the communities where the company's retail customers, consumers, and employees live and work. About Anheuser-Busch InBev At Anheuser-Busch, our purpose is to create a future with more cheers. We are always looking to serve up new ways to meet life's moments, dream big to move our industry forward, and make a meaningful impact in the world. We hope to build a future that everyone can celebrate, and everyone can share.
For more than 160 years, Anheuser-Busch has carried on a legacy of brewing great-tasting, high-quality beers that have satisfied beer drinkers for generations. Today, we own and operate more than 120 facilities, including breweries, wholesaler distribution centers, agricultural facilities and packaging plants, and we have more than 19,000 colleagues across the United States. We are home to several of America's most loved beer and beyond beer brands, including Michelob ULTRA, Cutwater Spirits, Stella Artois, Budweiser, and Bud Light, as well as a number of regional brands that provide beer drinkers with a choice of the best-tasting craft beers in the industry. From responsible drinking programs and emergency drinking water donations to industry-leading sustainability efforts, we are guided by our unwavering commitment to supporting the communities we call home.
For more information, visit www.anheuser-busch.com or follow Anheuser-Busch on LinkedIn, Twitter, Facebook and Instagram. Media Contact: Emma Novak enovak@tridentdmg.com (202) 557-5559