Eyes Open! Being a Swiftie- Taylor Swift's Devoted Fans!
Image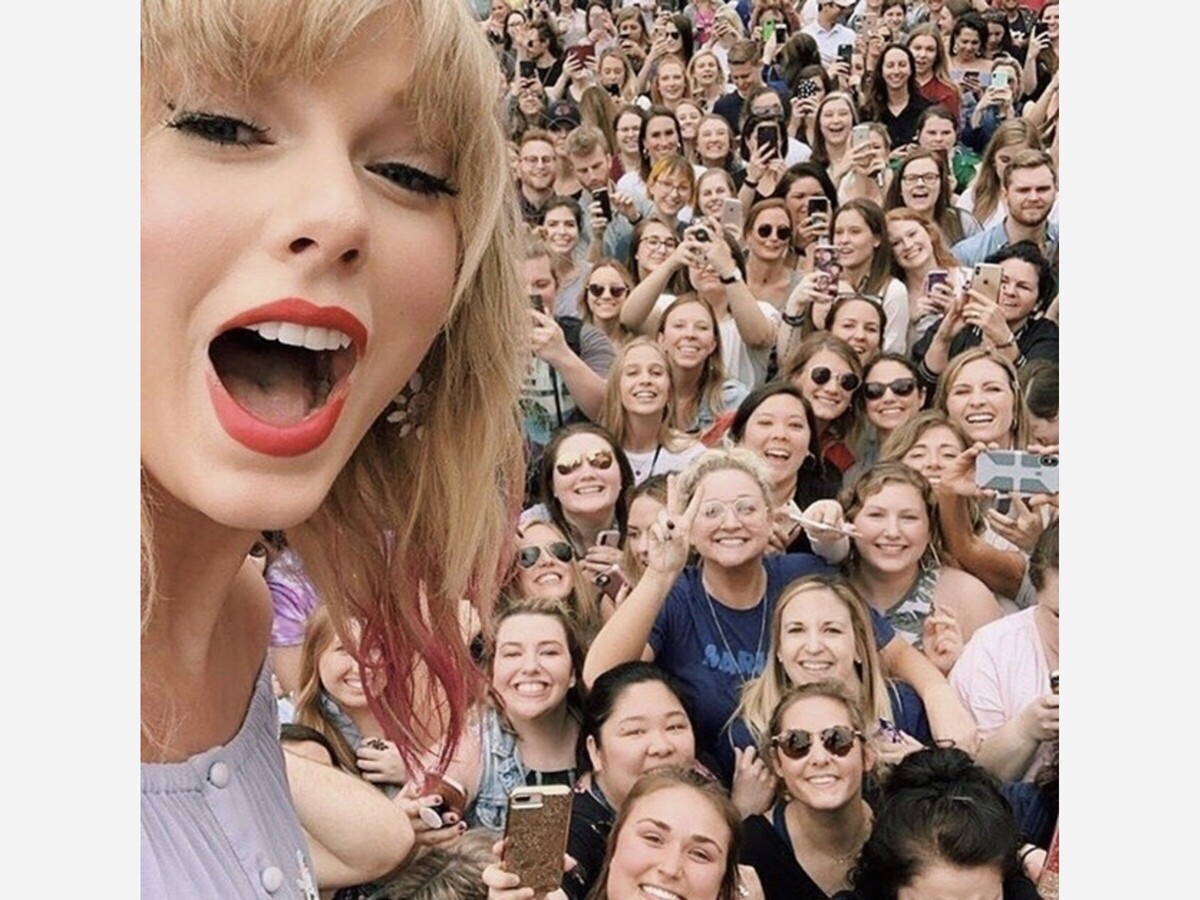 Taylor Swift is more than just a musician. She's an icon, a role model, and a friend to many fans. Her music has touched the hearts of millions of people around the world, and her fans are some of the most dedicated and passionate people you'll ever meet. Being a Swiftie is more than just liking her music. It's about being part of a community that supports each other and celebrates the magic of Taylor Swift.
One of the things that makes Taylor Swift so special is her ability to connect with her fans. Her music is relatable and honest, and it speaks to people on a personal level. Whether you're going through a breakup or just trying to figure out your place in the world, there's a Taylor Swift song that can help you through it. Some of her most famous songs include:
- "Love Story"
- "You Belong With Me"
- "Shake It Off"
- "Blank Space"
- "Bad Blood"
- "We Are Never Ever Getting Back Together"
- "I Knew You Were Trouble"
- "22"
But being a Swiftie is about more than just the music. It's about the friendships you make along the way. Taylor Swift fans are some of the most supportive and kind people you'll ever meet. They're always there for each other, whether it's to celebrate a new album or to offer words of encouragement during a tough time.
Being a Swiftie is also about giving back. Taylor Swift has always been an advocate for education and literacy, and she has donated millions of dollars to various charities over the years. Her fans have followed in her footsteps, raising money for causes like cancer research and disaster relief.
Taylor Swift has also released new music this month as part of her "Eras Tour." The songs include a "Taylor's Version" of "Eyes Open," "Safe and Sound," "If This Was a Movie," and previously unreleased "All the Girls You Loved Before" .
Some famous people who love Taylor Swift's music include Selena Gomez, Ed Sheeran, Shawn Mendes, Camila Cabello, Justin Bieber, Emma Stone, Reese Witherspoon, Jennifer Lawrence . And some sports figures who love Taylor Swift's music include Aaron Rogers, Brian Duboll, LeBron James, Serena Williams, Rob Gronkowski and many more. 
According to a CBS News article, Cyrus Porter is a devoted Taylor Swift fan who, at the age of 96, has traveled from his rural Missouri home to St. Louis and Memphis, Tennessee, to see her in concert. He is the oldest known fan of the singer. 
Young or old, rich or poor, being a Swiftie is an absolute pleasure in a community of millions of fans worldwide who love Taylor Swift! . 
Source: Conversation with Bing, 7/7/2023