SILVER SPRING STAGE PRODUCTION OF THE REVOLUTIONISTS OPENS BASTILLE DAY AT THE ARTS BARN IN GAITHERSBURG
Image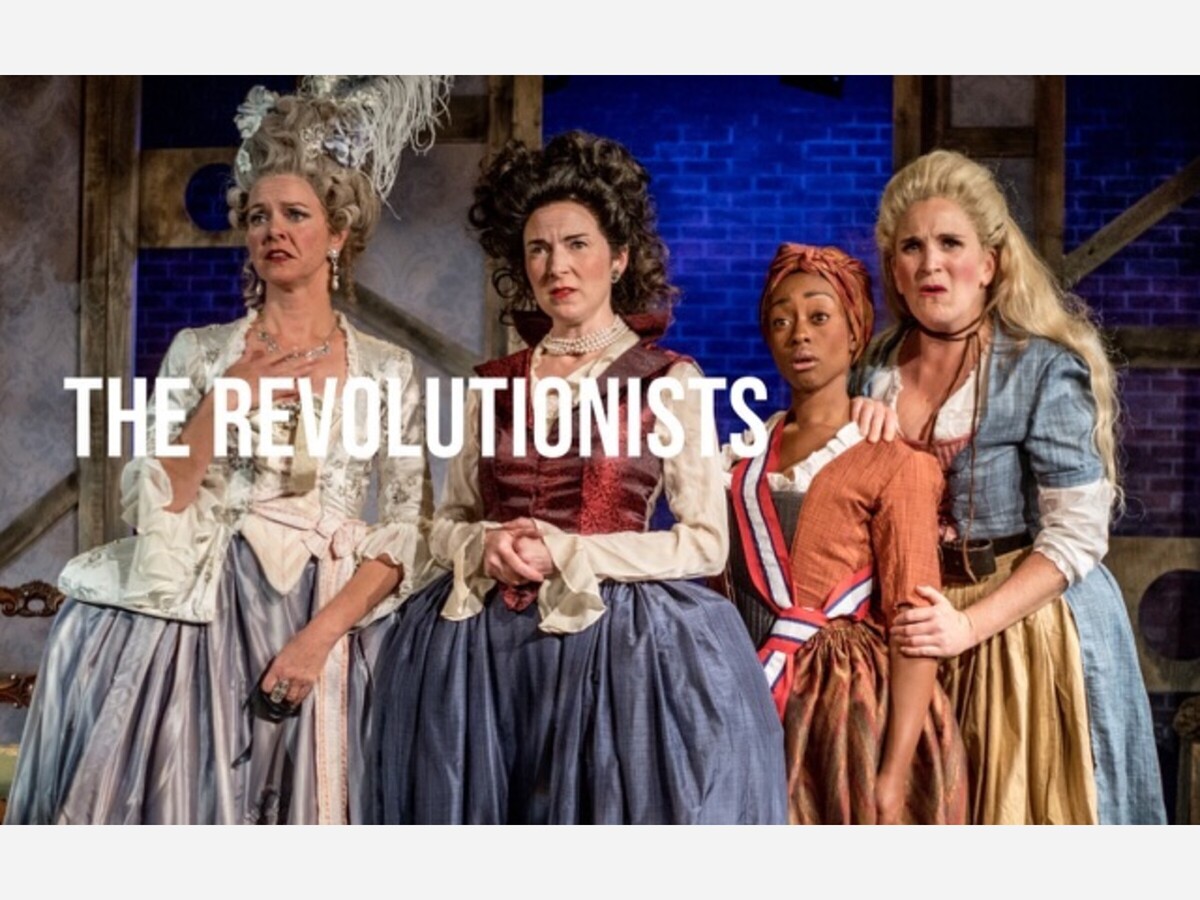 SILVER SPRING, June 26 — Silver Spring Stage, in its final production of the 2022-23 season, will present The Revolutionists by Lauren Gunderson at the Arts Barn, 311 Kent Square Road in Gaithersburg. The production, directed by Jen Katz, fittingly opens on July 14 — Bastille Day — and runs through July 23.
The Revolutionists, produced in partnership with the City of Gaithersburg, is a comedy set during the extremist insanity of the French Revolution. Four women — the playwright Olympe de Gouges and her muses Charlotte Corday, Marie Antoinette, and Marianne Angelle — try to make sense of the world in which they find themselves. Together the four women champion their own right to rebel and challenge the false narratives and political unrest around them.
"While it's easy to find correlations with our current events, I believe The Revolutionists is about finding where you fit into the story, and how your choices can outlive you," said Alex Greenberg, who plays the ill-fated Queen. "It's also important to let your friends and family — and friends who become family — in. Those are the ones who carry on your legacy."
Gunderson was the most produced playwright in the U.S. in both the 2016-17 and 2019-20 seasons. Silver Spring Stage has mounted several Gunderson shows, including Ada and the Engine, Emilie: La Marquise du Châtelet Defends Her Life Tonight, and Silent Sky. Her works focus on women who challenged the cultural and political constraints of their day, making history in the process.
"She is a smart writer, and this is a smart script," said Mary Wakefield, who plays Olympe. "She found this amazing opportunity to write about some very notable and frequently overlooked women. I have said and felt so much of what Gunderson wrote for Olympe. She is a very personal role for me."
For The Revolutionists, Silver Spring Stage is partnering for the first time with the Arts Barn, a beautifully renovated stable on the former Tschiffely estate that now houses a 99-seat theater, rotating art exhibits, and artists-in-residence studios. Silver Spring Stage's home space in the Woodmoor Shopping Center is undergoing repairs.
Silver Spring Stage, founded in 1968 and incorporated in 1970, exists in part to provoke conversation and shine a light on stories that might otherwise remain untold. We are a community theatre on a mission to present the best in contemporary theatre that will appeal to the diverse population of the Silver Spring area and attract new audiences and artists.
For more on The Revolutionists or to secure reviewer tickets, contact Communications Manager Peter Orvetti at peter.orvetti@ssstage.org.