Do You Know These Weird Facts About July 4th?
Image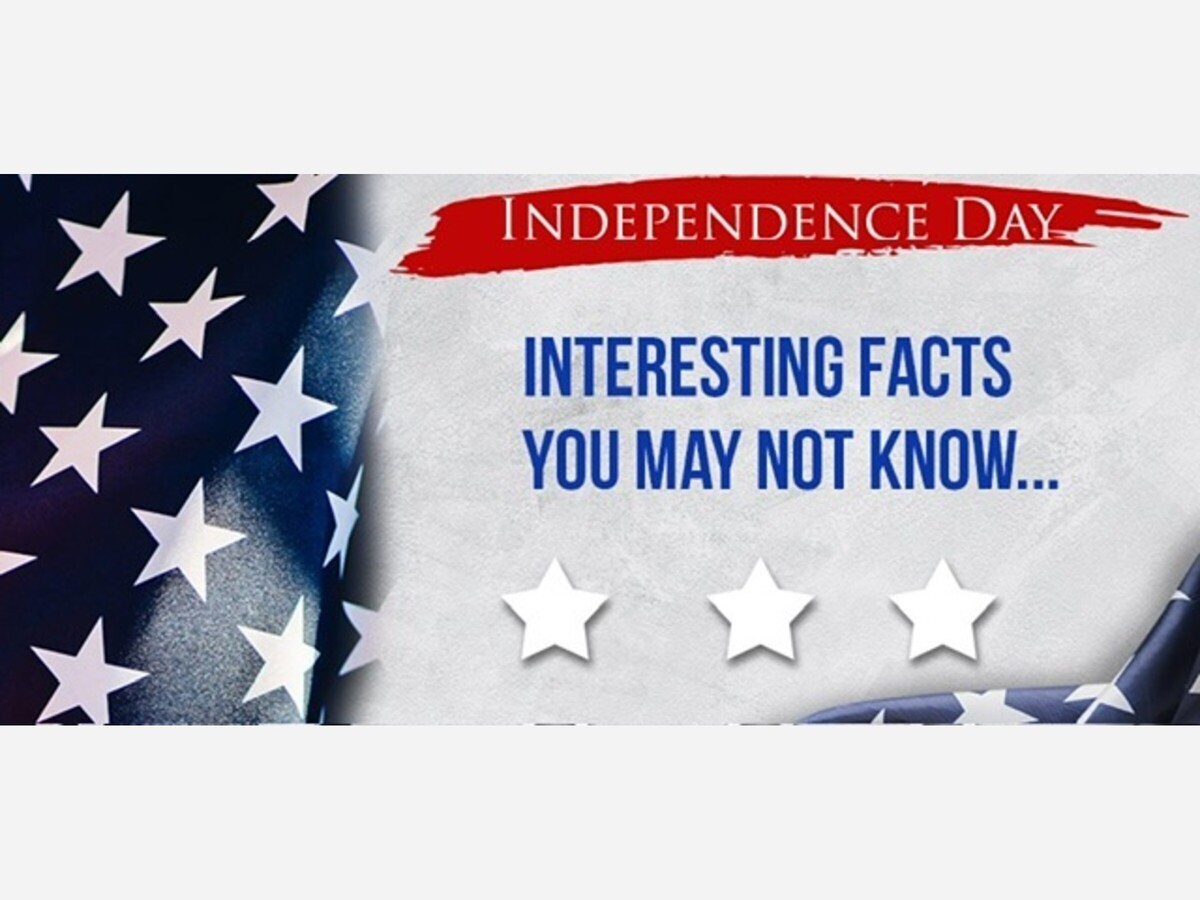 There are many interesting facts about Fourth of July that you may not know. Here are some of them:
- The  Continental Congress voted for independence on July 2, 1776, but we celebrate on July 4th because that's when the Declaration of Independence was formally adopted. 
- Three presidents and founding fathers, Thomas Jefferson, John Adams, and James Monroe,  died on July 4th in different years. Jefferson and Adams died on the same day in 1826, the 50th anniversary of the Declaration of Independence.
- President Zachary Taylor died in 1850 after eating spoiled fruit following Fourth of July speeches.
- President Calvin Coolidge was born on July 4th, 1872. 
- The Liberty Bell in Philadelphia is tapped 13 times every July 4th in honor of the original 13 colonies.
- Americans spend more than $1 billion on fireworks annually.
- The Star Spangled Banner became the United States' national anthem in 1931. The ballad was written by Francis Scott Key on September 14, 1814. 
- Bristol, Rhode Island, was home to the first Fourth of July parade in 1785. Today, Bristol hosts an annual celebration that begins on Flag Day and commences with a parade on July 4th. 
- Coney Island, New York, hosts a famous, televised hot-dog-eating contest every year on July 4th. Joey Chestnut currently holds the title of hot dog-eating world champion after setting the new record at Nathan's. He ate a record-breaking 76 hot dogs and buns in the 2021 competition. ( Don't forget to watch this year's competition on ESPN). 
- Apple pie has been a staple American dessert since the 1700s. Settlers were looking for new traditions once they arrived to America and learned how to preserve apples and make pie crust from their fellow Dutch and German immigrants. 
I hope you enjoyed these fun facts about Fourth of July! 🎆
Source: Conversation with Bing, 6/26/2023