Harris Teeter launches delivery throughout greater Maryland
Image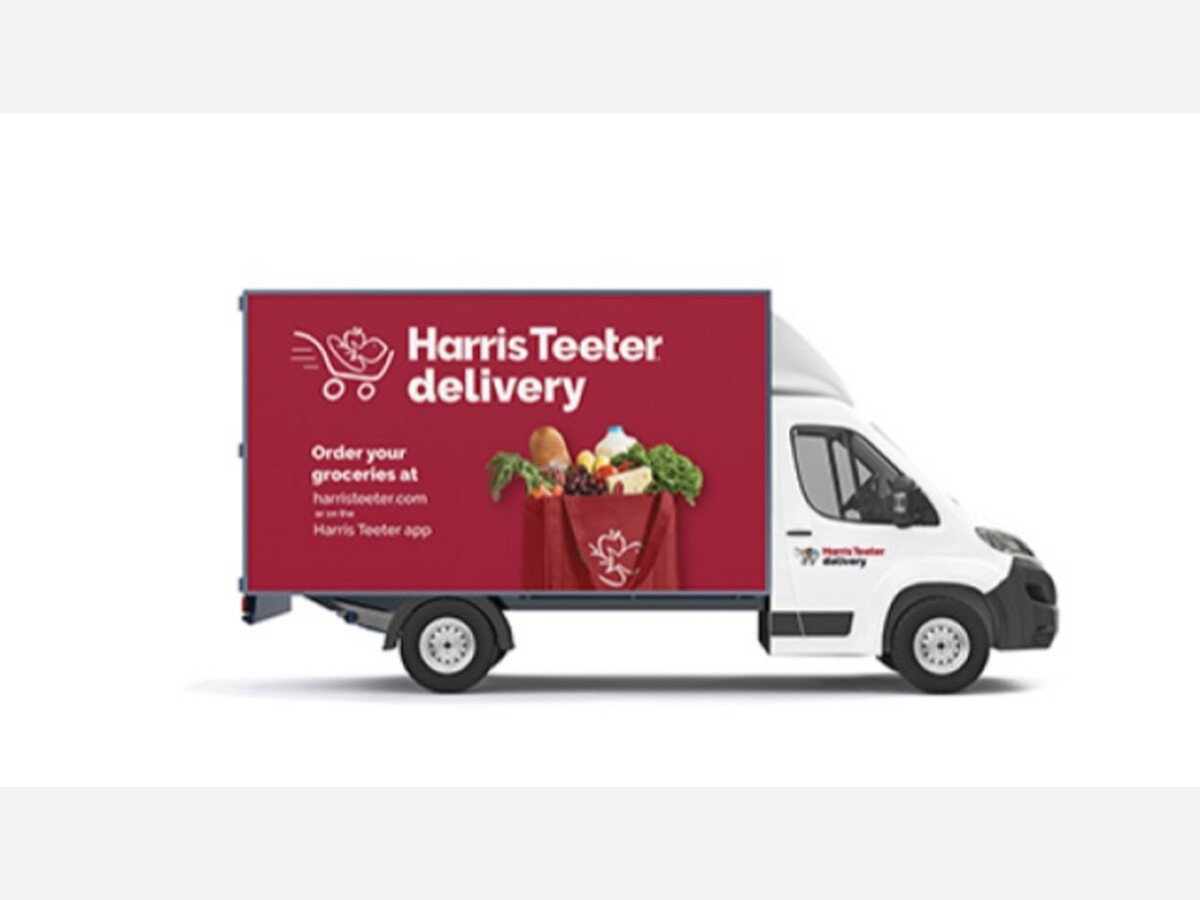 Harris Teeter launches delivery in Baltimore and throughout greater Maryland
MATTHEWS, N.C., [June 8, 2023]—Harris Teeter Delivery is now available to customers throughout greater Maryland. The favored regional retailer offers fresh products and grocery essentials—from the tried-and-true to seasonal and unique ingredients Maryland's hosts are craving—delivered fresh and fast right to a customer's doorstep by Harris Teeter's valued associates.
Customers can simply place their Harris Teeter Delivery orders online, with the guarantee their groceries will arrive via state-of-the-art delivery vans, customized to ensure every item is retained at the proper temperature and ensuring the freshest products are delivered to customers' doorsteps.
"We are thrilled to expand Harris Teeter's delivery options to give our loyal Maryland customers a delivery experience that is as convenient and special as shopping in one of our stores," said Bill Rhyne, senior director of operations support for Harris Teeter. "It's just as exciting to introduce our high-quality fresh produce, prepared foods and more to new geographic locations not previously served by a Harris Teeter store."
To commemorate the launch of the expanded delivery options in the area, Harris Teeter today donated $10,000 to the Maryland Food Bank and launched a fundraising campaign to donate an additional $25 for each eligible grocery delivery* order now through June 30 for a total donation of $25,000. *Campaign is applicable on orders placed through a fulfillment center in Frederick, Md.
"At Harris Teeter, we are committed to enriching lives, one meal, one family, one associate, and one community at a time," said Harris Teeter President Tammy DeBoer. "We are honored to kick off Harris Teeter Delivery to customers with our donation to the Maryland Food Bank, supporting its mission to improve lives by ensuring access to nutritious food and their critical work in creating pathways out of hunger."
Harris Teeter Delivery is also offering an additional $15 off your first three Harris Teeter Delivery orders of $35 or more now through July 31. This offer is only valid on orders from the Frederick, Md. Fulfillment Center.
Harris Teeter Delivery at a glance:
• Orders delivered via temperature-controlled Harris Teeter Delivery vans. • Delivery drivers are uniformed Harris Teeter associates, committed to handling groceries with care and professionalism. • Harris Teeter Delivery uses technology to ensure drivers are on the fastest route, to minimize driving time and ensure groceries arrive as quickly as possible.• Delivery orders can be placed through the Harris Teeter website and the Harris Teeter app available on Google Playand Apple. • Harris Teeter Delivery offers more than 30,000 items including fresh produce, meats and seafood, and exclusive items from Harris Teeter Brands like Boar's Head fresh-cut deli meat. • Customers earn the same VIC and Fuel Points shopping online as in-store.• Delivery is currently available in the Frederick, Maryland and Baltimore metro area. Delivery will expand through June into more zip codes.
Visit harristeeter.com/deliveryfor more details.
For more information, visit harristeeter.com, Harris Teeter Delivery FAQS, and follow us on Instagram and Facebook.
*Customers who would like to participate in the donation campaign should sign-in to their account on the Harris Teeter website and select delivery as their shopping method. Once the online cart is ready for purchase, customers can select 'check out delivery' on the website and enter in their address. If the customer's zip code is available for Harris Teeter Delivery, they will be taken to the next page to select delivery date and time. Customers will need to toggle the button that says "Show only Harris Teeter Delivery" to participate in promotion. Delivery through Instacart is not available for this promotion.
About Harris Teeter: For more than 60 years, Harris Teeter, a wholly-owned subsidiary of The Kroger Co. (NYSE: KR), has enriched lives – one meal, one family, one associate, and one community at a time. Headquartered in Matthews, North Carolina, Harris Teeter employs 36,000 valued associates across more than 250 stores and 60 fuel centers in North Carolina, South Carolina, Virginia, Georgia, Maryland, Delaware, Florida, and the District of Columbia.