Memorial Day Observance at Christman Park
Image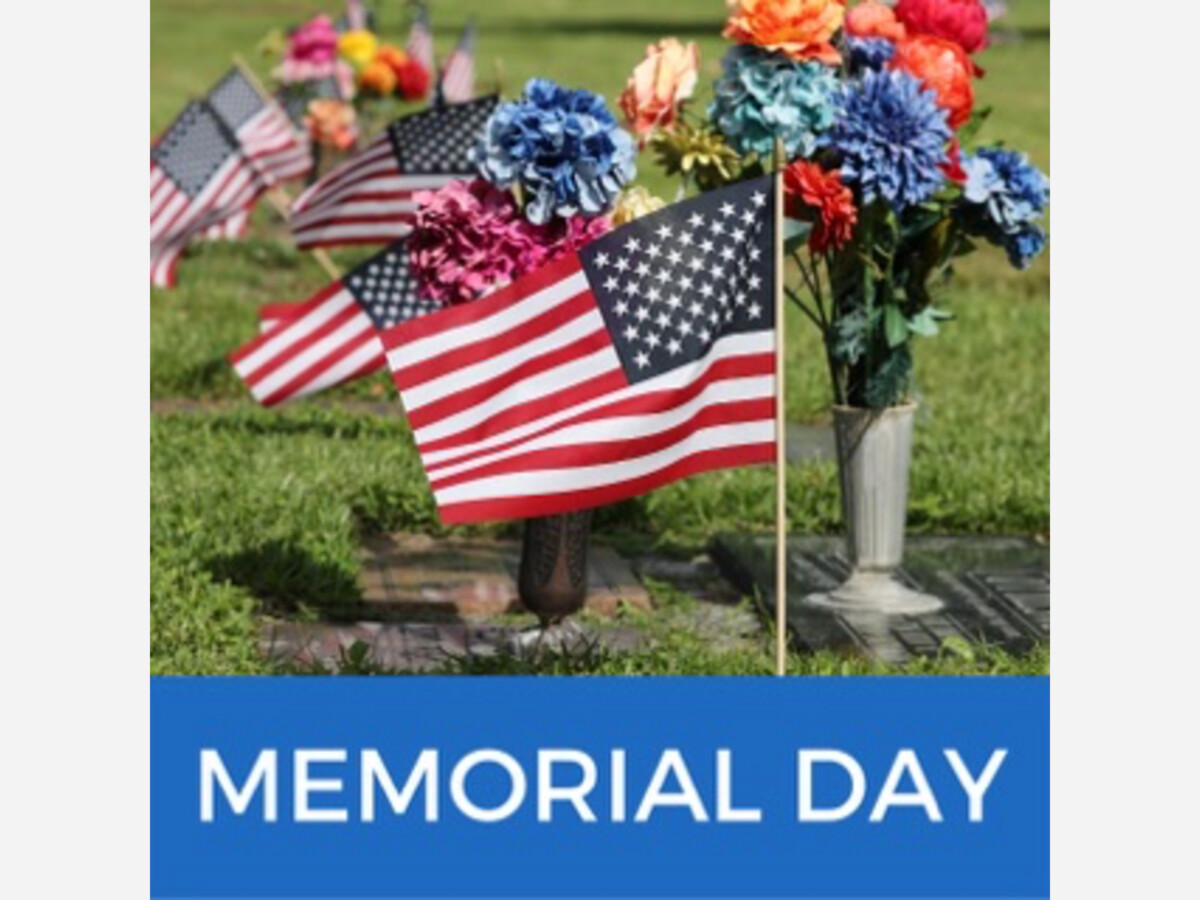 Memorial Day Observance at Christman Park
The City of Gaithersburg will host a Memorial Day Observance on Tuesday, May 30, 2023, at 11 a.m. at Christman Park. The event will honor all who have given their lives in military service.
The ceremony will begin with a welcome from Mayor Jud Ashman. Junior Mayor Milly Abdo will read a poem, and guest speaker retired Army Lt. Col. Larry D. Williams will give a keynote address. There will also be a performance by the Gaithersburg Community Band.
Following the ceremony, there will be a Book of Tribute available for guests to sign. The book will be a permanent record of the event and will be displayed at Christman Park.
The Memorial Day Observance is a free event and open to the public. Christman Park is located at 304 West Deer Park Road in Gaithersburg.
About Memorial Day
Memorial Day is a federal holiday in the United States for remembering and honoring those who have died while serving in the U.S. military. The holiday is observed on the last Monday of May.
Memorial Day was originally called Decoration Day and was first observed on May 30, 1868, to honor those who had died in the Civil War. The holiday was expanded to include all U.S. military dead in 1971.
Memorial Day is a time to remember the sacrifices that have been made for our country. It is also a time to reflect on the importance of freedom and democracy.
How to Honor Those Who Have Served
There are many ways to honor those who have served in the U.S. military. Here are a few ideas:
Attend a Memorial Day ceremony.
Visit a veterans' cemetery.
Place a flag on the grave of a fallen soldier.
Donate to a veterans' organization.
Write a letter to a deployed service member.
Thank a veteran for their service.
No matter how you choose to honor those who have served, your actions will be appreciated.