Gaithersburg: A City with a Rich History and a Bright Future
Image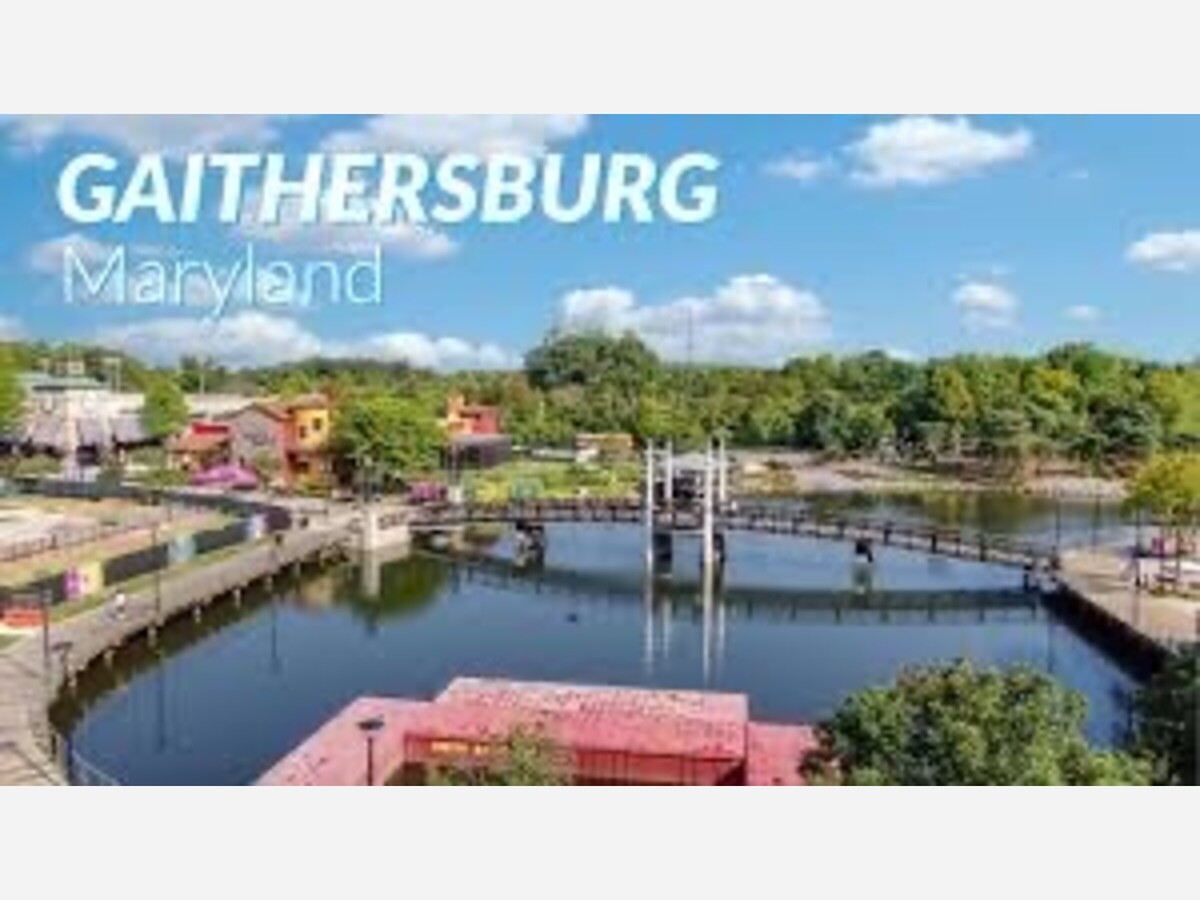 Located in Montgomery County, Gaithersburg is the 3rd largest and one of the most diverse cities in the state, with a population of approximately 70,000 people. Gaithersburg has a lot to offer its residents and visitors, from cultural attractions and recreational opportunities to business and educational resources. But what makes Gaithersburg truly special is its history, which spans more than 250 years.
Gaithersburg's history began in 1765, when it was a small agricultural settlement known as Log Town. The town was named after Benjamin Gaither, who built his house near a large oak tree that became a landmark for travelers. Gaither also operated a blacksmith shop, a store, and a tavern that served as a social hub for the community. In 1873, the Baltimore and Ohio Railroad came to Gaithersburg, bringing new opportunities for trade and tourism. The town was incorporated in 1878 and became a city in 1968.
Gaithersburg has witnessed many important events and changes throughout its history. In 1899, the Gaithersburg Latitude Observatory was built as part of an international project to measure the earth's wobble on its polar axis. The observatory collected data that is still used by scientists today. In 1913, Edward P. Schwartz established a famous peony garden that attracted visitors from all over the world, including President Woodrow Wilson. In 1961, the National Bureau of Standards (now the National Institute of Standards and Technology) broke ground on its first Gaithersburg building, making the city the "Science Capital of the United States."
Gaithersburg has also preserved many of its historic buildings and landmarks, such as the old train station and freight house, the Ward Store building that served as the town hall and library, the Bowman Brothers Mill that was converted into Granary Row, and the First National Bank of Gaithersburg that still operates today. The city also has several historic districts that showcase its architectural heritage and cultural diversity.
Gaithersburg is proud of its history and continues to honor its past while embracing its future. The city is home to many thriving businesses, industries, and institutions that contribute to its economic growth and development. The city also offers a variety of services, programs, and events that enhance the quality of life for its residents and visitors. Gaithersburg is a city that celebrates its history and looks forward to its future.
Note: Although Germantown has approximately 90k residents,  it is not counted in this. Germantown is not an incorporated city, but rather a census-designated place (CDP) with a population of 90,494 in 2020⁴. Therefore, Gaithersburg is the third largest incorporated city in Maryland, behind Baltimore and Frederick.
Source: Conversation with Bing, 5/14/2023